Delivering the Best Dental Experience Possible!
4.9
Rating on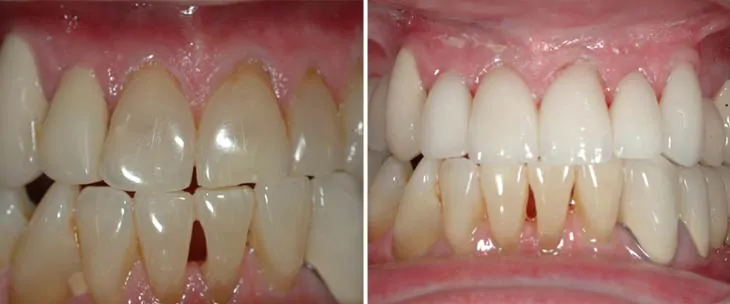 This patient came to us unhappy with the color of his teeth. He also had receding gums. We placed crowns and veneers on his teeth to enhance his health and improve his smile.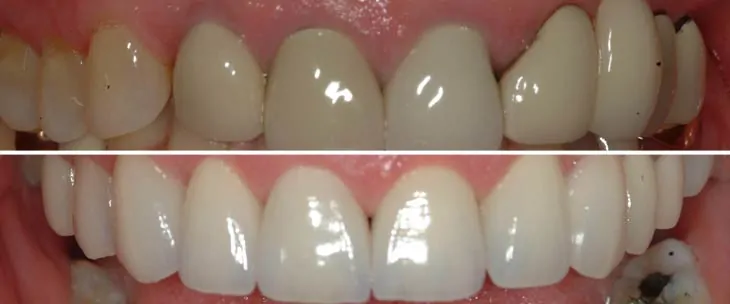 This patient was concerned about the appearance and shape of his existing dental crowns. By using a combination of crowns and bridges on his upper arch, we improved the appearance of his smile.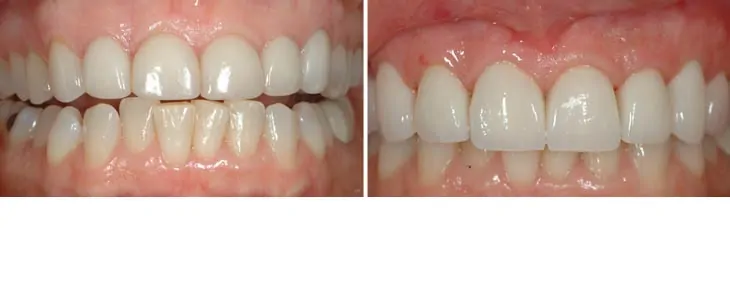 This patient came to us with teeth that already had veneers placed on them; however the teeth were short and rounded. We placed new porcelain veneers and made the teeth look slender, youthful and longer.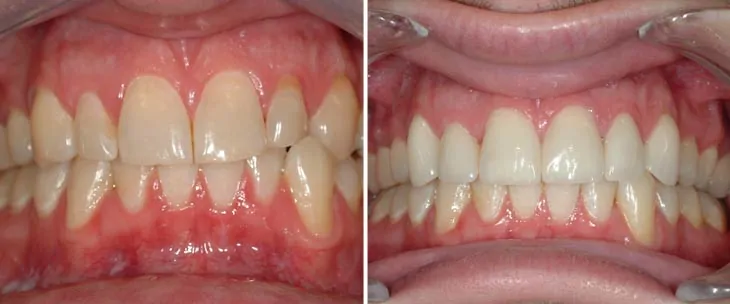 This patient had discolored upper teeth and slight crowding of the lower teeth. We recommended Invisalign to correct the crowding. After treatment, we placed porcelain veneers on the six upper anterior teeth. The results speak for themselves.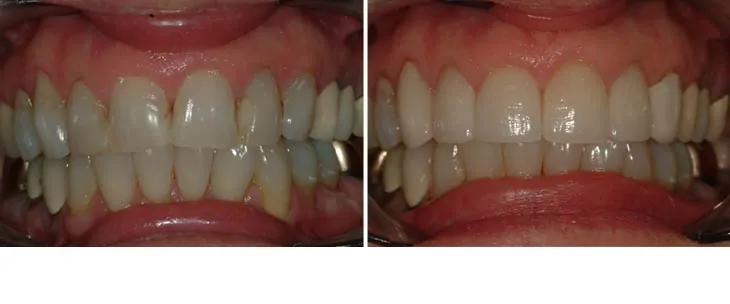 This patient had several tooth-colored fillings on the upper teeth that had decayed and discolored. To correct the problems, we placed crowns and veneers and restored the upper arch.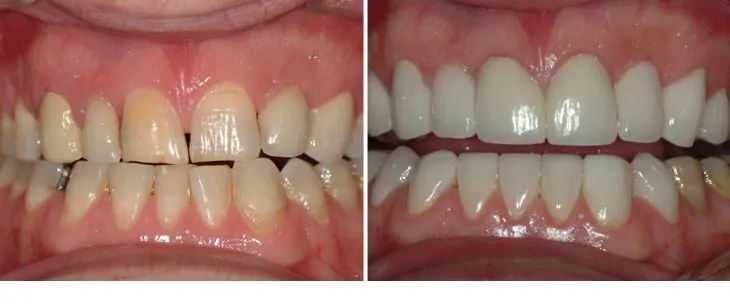 This patient was concerned about the color, shape and position of his upper and lower anterior teeth. Porcelain veneers were used to treat his concerns and improve his smile.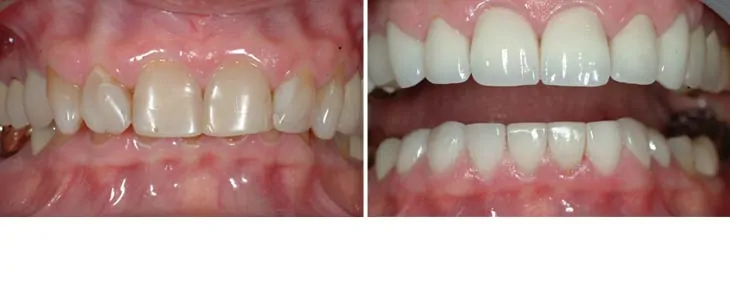 This patient came to us with existing bonding on her anterior teeth that lacked luster and had discolored. We added radiance to her smile by placing porcelain veneers on the upper and lower anterior teeth.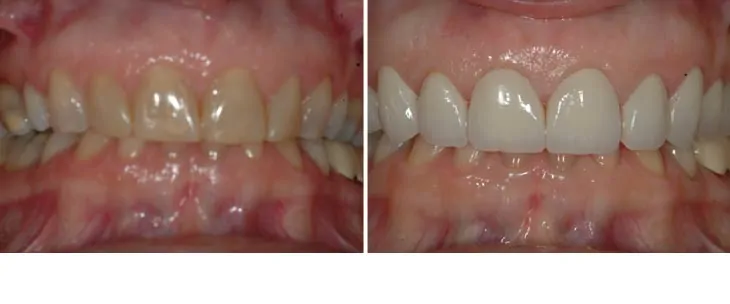 This patient had deep tetracycline staining on her teeth. The staining had been previously masked with bonding, but bonding proved to be limited. It didn't provide her with the cosmetic outcome that she had hoped for.
This patient was concerned because the teeth were not only crooked, but they were very stained and discolored. We placed porcelain veneers on the teeth to cover the discoloration and correct the alignment of the teeth.
Great place, great people, very professional and clean. Have been my dentist family for the last 7 years.

Dr. Page and Kelly, the hygienist, were very kind and knowledgeable. The office is very nice and spacious. They have good technological equipment - panoramic machine, ultra-sonic cleaner and the regular water and suction tubes! It was a very pleasant experience and I highly recommend their offices! Thank you!

Everyone in this dental practice is so kind and friendly. I've been a patient there for almost 20 years and have always been treated well.

Dr. Avery is super nice, and genuinely cares about his patients. His assistant was very helpful and knows her stuff. I am very happy with all of my dental work and heaven knows it has been extensive over the years. I am 80 and still have most of my original teeth, thanks to their great dental work.

First time patient and I am so pleased. Everyone is friendly, caring, knowledgeable and professional. They obviously care about dental health. Mary the dental hygienist is relatable and she explains what is going on - very kind. Desiree really cares about comfort - she is great! Dr. Daves is a delight - calm, thorough and thoughtful. I am definitely a patient for life.

Dr. Page worked me into his busy schedule to help with a chipped tooth. He did a thorough inspection and made sure I didn't need a root canal. He worked in a quick fix and got me scheduled with his associate Dr. Daves so I could be seen sooner for the permanent fix. The dental assistants were helpful and nice. Highly recommend!

Love this office! Very nicely decorated to start with. Everyone is very nice & professional, right on time. Answered all of my questions & concerns. I've never dreaded the dentist like some but if you do I would go here. They can change around your whole dental experience.